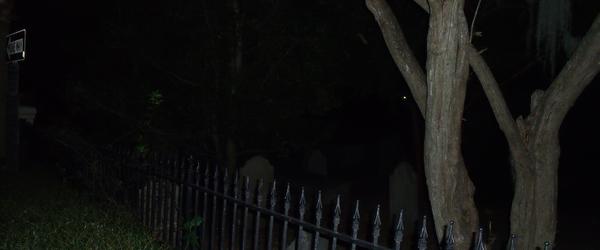 Ghost Tours in the Southeast
Here are some ghost tours in southeastern cities that would be worth checking out.
Feb 10, 2014 - bulldogtours.com -

58
Bulldog Tours, Charleston's premier walking tour company, offers the very best history, culinary, and ghost tours in town.
Feb 10, 2014 - hauntedsavannahtours.com -

53

Our walking Savannah Ghost Tours will take you past many of the haunted and legendary locations that got Savannah her award for America's Most Haunted City. Each location has been researched by our experienced team of Ghost Hunters, so you will hear the true facts and be shown Real Paranormal Evidence that was caught at the locations.
Feb 10, 2014 - hollywoodnc.com -

52
Ghost Walks and Haunted Tours in Wilmington, NC
Feb 10, 2014 - ghosttoursofstaugustine.com -

60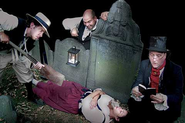 The very first, ORIGINAL Ghost Tours as seen on the Travel Channel, Discovery Channel!
Feb 10, 2014 - carolinahistoryandhaunts.com -

50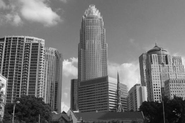 A historical ghost walk, guided by the eerie glow of candlelight, through Greensboro's downtown and Charlotte's uptown.
Feb 10, 2014 - theghosttour.com -

50

The Original Ghost's of Williamsburg is a candlelight ghost tour offered nightly in Colonial Williamsburg's historic area.
Feb 10, 2014 - ghosttour.net -

59

Candlelight walking tours of historic haunted St. Petersburg and Tampa Bay FL. Discover a ghost story, experience a haunted house, visit a spooky cemetery as we peer into the shadows on the Ghost Tour of St. Petersburg and Tampa Bay. Tours of downtown, Tampa Bay, John's Pass, St. Pete Beach.
Feb 10, 2014 - roswellghosttour.com -

67

Welcome to Roswell Ghost Tour in historic Roswell, Georgia! Currently in our 14th year! Year-round outdoor, 2 1/2 hour walking ghost tour! No made up stories! We tell of current paranormal phenomena that is routinely experienced by residents, business owners, and our own tour attendees!
Feb 10, 2014 - ghosthuntersofasheville.com -

59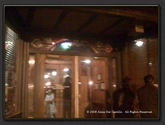 Ghost Tours of Asheville, North Carolina offering free access to ghost-hunting equipment. Ghost tours every night including private tours with professionally planned and historically accurate guide services.
Feb 10, 2014 - hauntedvirginia.com -

63

2013 Eerie Nights, Richmond VA - Join Eerie Nights for a walk through Richmond's Shockoe Bottom that you will never forget. You will be lead by our "ghoul guides", a band of the walking dead, and told stories of the ghosts that haunt the city.